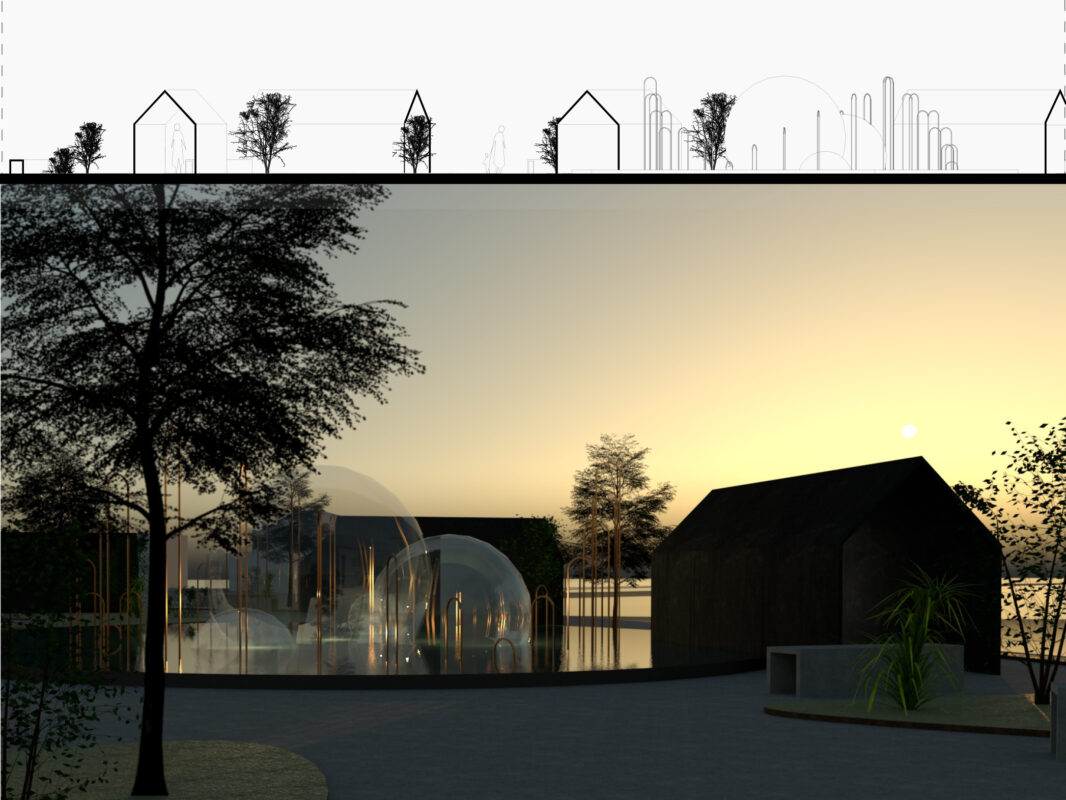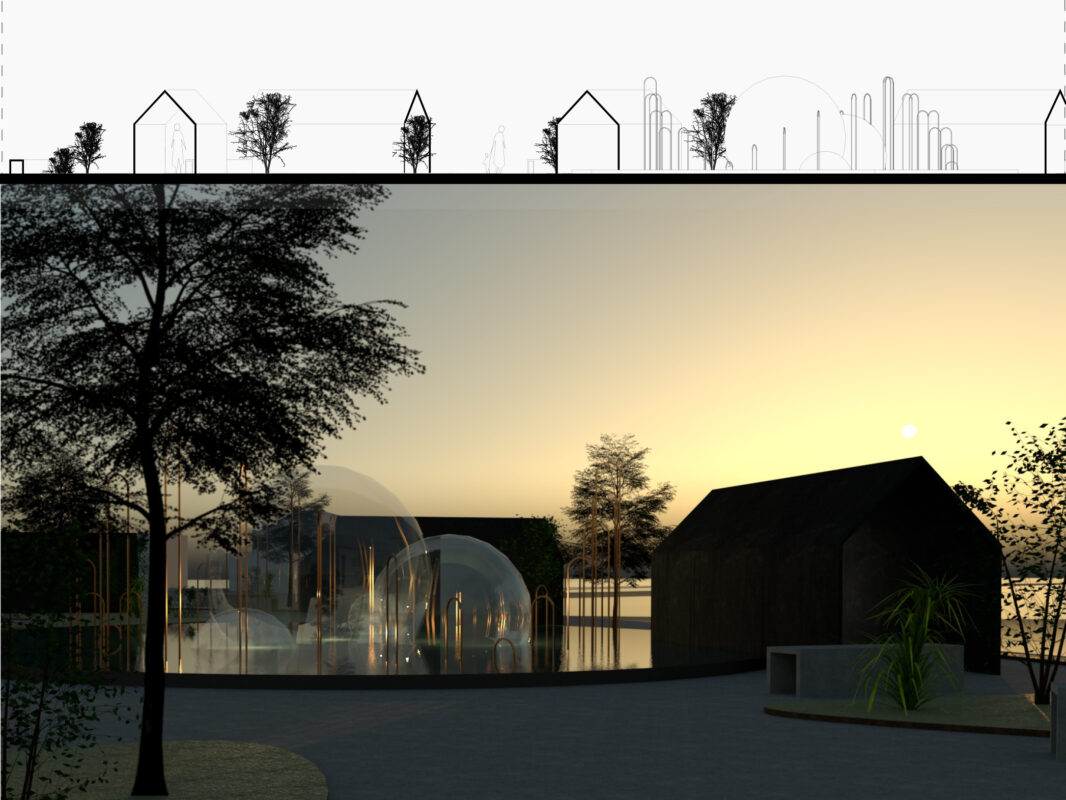 Paviljongen i ständig förändring med staden
My project has been about designing a pavilion that symbolizes the city – how it is constantly growing, evolving and changing. With my work, I want to shed light on how the city's growth affects the inhabitants.
In the project, I have designed a pavilion that reflects the city's inconstant in materiality and structure. The pavilion is located at an attractive place in the city – as a symbol of democracy in the urban space where economic perspectives do not control the residents' ability to move and experience the city. The changeability of the pavilion describes how the meaning of the location changes, as the city grows. Part of the concept is that the pavilion's location functions as a protection form exploitation so it can continue to be valuable for everyone in the city.
Historically, the pavilion as a phenomenon has had several different definitions, one of them is the likeness of a butterfly that lands temporarily and spreads its wings and then flies past. Pavilions have been used in world exhibitions to convey something new, or to illuminate a material or new style, with greater freedom than a permanent format allows.
The pavilion's format gives the opportunity to test ideas, prototypes can be built and then become permanent installations in the city.
In the project, I have been inspired by other types of pavilions, mainly the Serpentine Pavilion in London
Petrahjelm10@hotmail.com