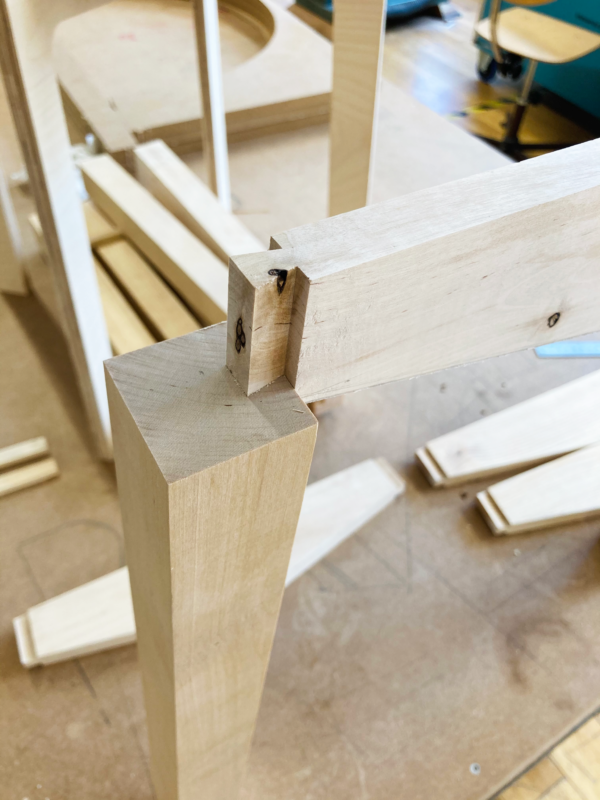 Available and Sustainable Interior Design
"Available and Sustainable Interior Design", an exploratory thesis on sustainable furniture construction using local woods. A reflection on what makes wooden furniture sustainable in a long-term perspective, in the form of a stool. A sustainable design must be able to change with its environment, consisting of few components that can all be replaced. A sustainable material is seldom completely climate neutral. The material 'wood' has the fantastic properties of absorbing and capturing carbon dioxide during its lifetime. The stool is an alternative to sustainable furniture design made in local types of wood. A puzzle-construction design, without screws and a minimal amount of degradable glue. Its exchangeable parts allow the stool to grow with its owner as it's measurements can be altered and the different expressions in its material makes it adaptable, strengthening the personal connection between owner and product. A bond I find of significance when it comes to a products longevity and care.
The stool comes in a flat package with a complementary card, made of bark, that informs the customer about how the stool's construction and materials are a more climate-sustainable design choice. It also provides facts about the wood's origin, emissions and carbon dioxide content. Its packaging is made of recycled felt textile with sound-absorbing properties, which after mounting the stool can be folded and fastened as a seat on top.