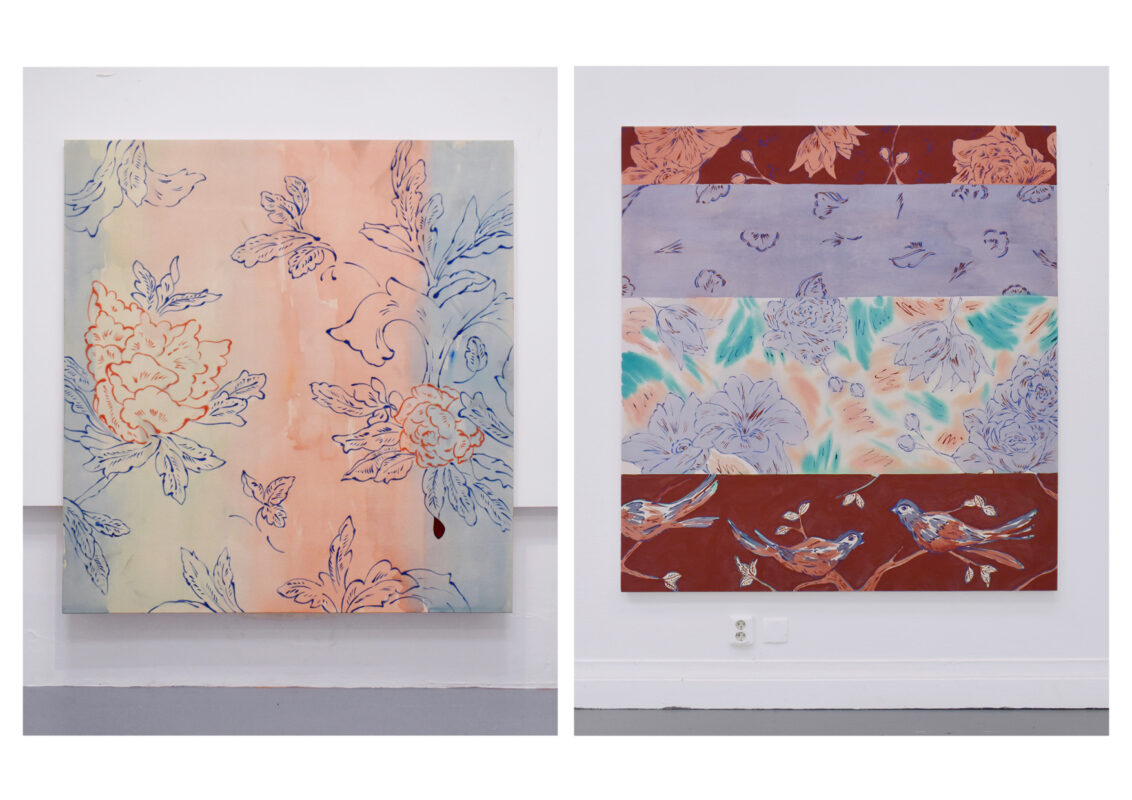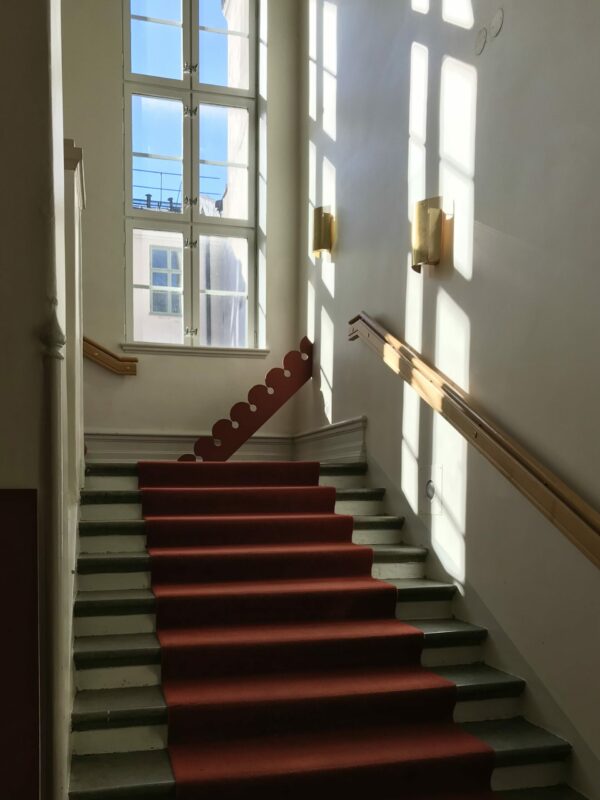 Ornamentation
Johan Engqivst works with painting. He makes work that blends abstraction, figuration and decoration, as well as using a variety of references and techniques often originating from other places than paintings own history and canon.
The project Ornamentation consists of paintings and sculptures installed at Folkets Hus in Vänersborg. It is an investigation of the relationship between fine arts and other artistic fields, such as craft and architecture. In this project, Engqvist makes use of areas and spaces which are not meant to function as exhibition spaces. The project therefore also becomes an investigation into how a chosen environment affects the function of an artwork.
In Ornamentation, Engqvists works are placed in corridors, stairwells, and cloakrooms – along with the furniture, murals and textiles in the building. The decorative aesthetics already present in Folkets Hus are the type of aesthetics that Engqvist regularly draws from in his practice. Here, artwork and model are placed side by side.
The idea of a Folkets Hus and its functions in a community is in many ways symbolic of the ideas that once formed Swedish towns, and also of a specific era. The architecture and visual language of domestic spaces as well as public spaces like Folkets Hus are cornerstones in Engqvists practice. This, along with the fact that Vänersborg is Engqvist's home town, makes for a personal connection between the artist and his chosen venue. Placing his paintings and sculptures in the environment from which they originated, is a way of returning them to their source.