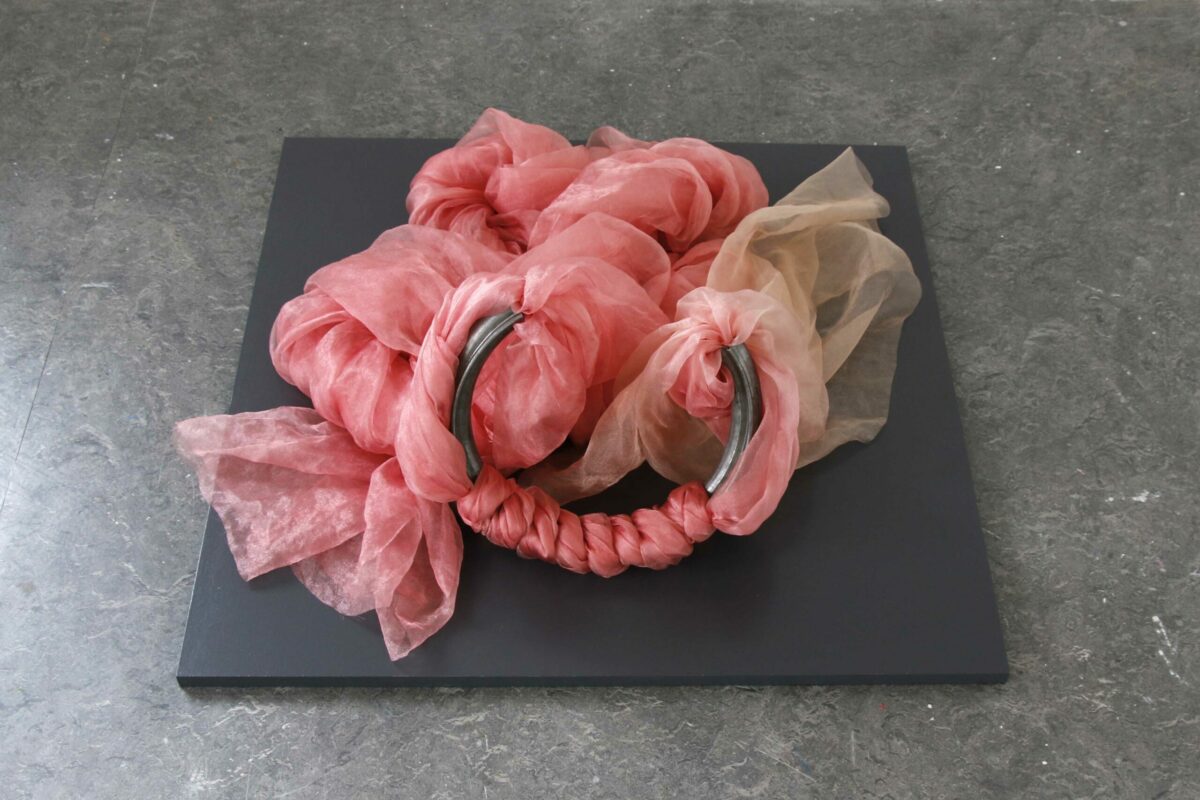 To Whom It May Concern
I make sculptures in fabric and metal, draped compositions are combined with metal rods and in this meeting between materials the gravitational force, balance, tension and interaction forms the shape.
With thread, cutting and joining fabric and in the accumulation of pleats I explore the tension and interplay within the surfaces of fabric, and between fabric and metal, between surface and depth, and darkness and the reflection of light.
My work explores what different compositions can represent or what they can evoke. The gravitational force is always present as a supportive or resisting force. Each fold carries energy, it is charged with tension and potential. In the pleat there is space for reflection, the repetition of the folds gives a repeated opportunity to try to understand what is there but not seen. In the draped fabric there is rhythm, direction, tension and interaction.
Each fold is an individual unit and also a part of a whole.