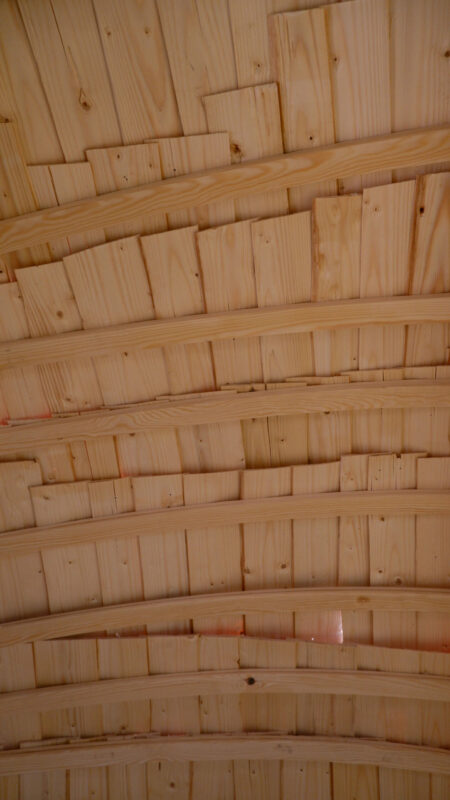 Nest, shells, and shelters – a small dwelling space in the landscape
Initially inspired by my fascination with the tent and outdoor life, as well as my admiration for nature and naturally occurring forms, I have designed a wind shelter that responds to our human needs when spending time in the great outdoors. We are often reminded of humans' powerlessness in the transformation of nature from calm and peaceful to dramatic and loud. It can be nerve-wracking, and even on the verge of frightening when the wind howls through the trees and whips across the sea. All life must seek protection from its wild and erratic soul!
By combining site analysis, sketching, and form studies, as well as investigations of wood's sensory qualities, I have studied how a shelter for an overnight stay, whose shape, spatial composition, and material qualities can contribute to psychological and physical comfort such as protection for weather and wind, for body and mind.
With shingles that are as light as a feather and have a smell of fresh-cut spruce when the rain hits them, this old technique offered me the possibility to layer and build a protective structure to form a vaulted roof, almost as light as the tent's canvas. But the shingles also tell us about the forest and its origins – they connect us to what once existed in the area. They create a cozy and intimate atmosphere, in their raw, unpolished form.
What you see in front of you is a cut-out from the roof arch, cladded in shingles that were planed locally in Dalsland. The rest of the shelter belongs in our imaginations, nestled among the heather, rocks, and pines in the middle of Glumserudsberget in Dals Långed.