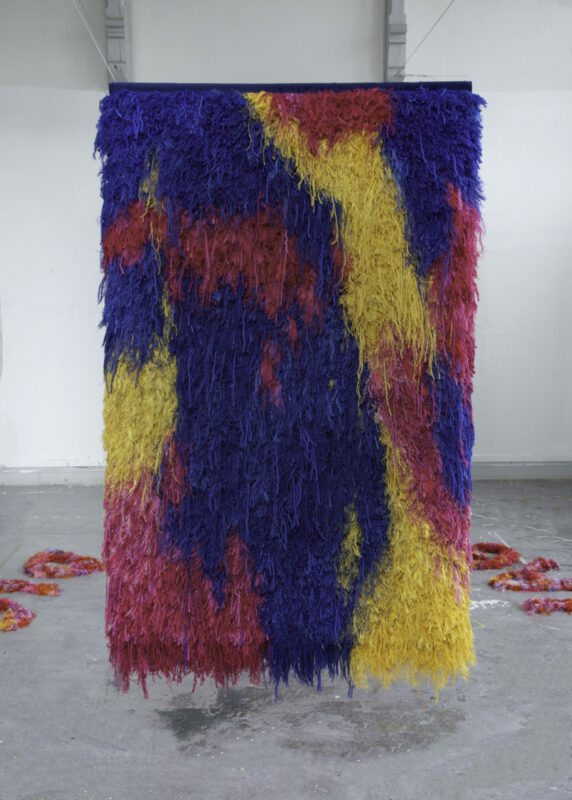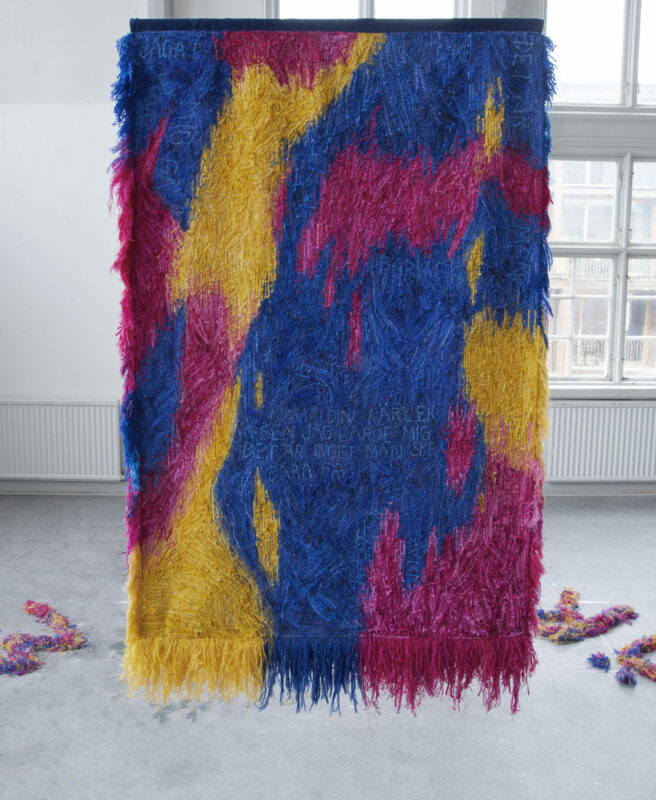 Viskar och skriker
Viskar & skriker is an investigation of how I can convey feelings in tufted textiles and words. I explore the two sides of the tufts, the front and the back, presenting outside and inside, to talk about the body and the emotional impact of words, whispered and screamed.
On the inside (the back) the image interacts with legible words which have been pushed through, to the outside (the front).  While the outside is a chaos of threads, shapes and colors, suggesting a sudden release of emotions.
Viskar & skriker is an installation consisting of three works:
'Blue', 'Pink' and 'I see you. Do you hear me?'
'Blue' explores feelings of sadness and longing and in 'Pink' I tuft different shapes of love. Inserted in both works are poems surrounded by abstract shapes and colors.
For Viskar & skriker 'Blue' and 'Pink' meet, placed hanging opposite each other and encircled by the words sculpted with the yarn remains from the tufts –
I see you
Do you hear me?